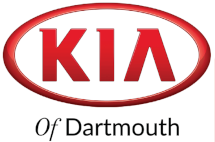 Kia of Dartmouth Proudly Supporting Those Who Serve

Healthcare Workers and First Responders

As the COVID-19 pandemic has proven, healthcare professionals and first responders
are some of the hardest-working people. Now more than ever, we're grateful to the
many firefighters, police officers, EMTs, paramedics, doctors, nurses, and other
healthcare professionals bravely taking care of us during these trying times.
In the spirit of supporting our local heroes for all their hours of selfless sacrifice, we at
Kia of Dartmouth would like to extend a small gesture of our gratitude by offering the
following specials.
General Requirements and Eligibility
• One service or sales special per customer
• You're a present member, volunteer, or pensioned retiree of an eligible first responder or healthcare organization.
• Must provide healthcare worker or first responder documentation at time of purchase.
   • Documents must clearly show your first & last name, valid dates, and organization.
   • Acceptable Documents:
      • Volunteer or employee ID card
      • Paystub less than 60 days old
      • Pension certificate