UNFORTUNATELY OUR SERVICE DEPARTMENT IS CURRENTLY CLOSED
AND NOT SCHEDULING SERVICE REPAIRS
Bring your Kia vehicle to our Dartmouth auto center
At our Dartmouth auto repair shop our skilled team is ready to go to work to keep your Kia in peak condition. Whether you need routine care or deeper car repairs, our friendly and accommodating staff has your back. Simply schedule an appointment and then stop into the Kia of Dartmouth auto shop.
Why you should service with us over a local mechanic
If you're looking for a mechanic or a car repair shop near you, a local shop has probably popped up in your searches. While they certainly have automotive training, there are a few reasons you'll want to drive in from Swansea to work with us instead.
Contact Service & Parts Dept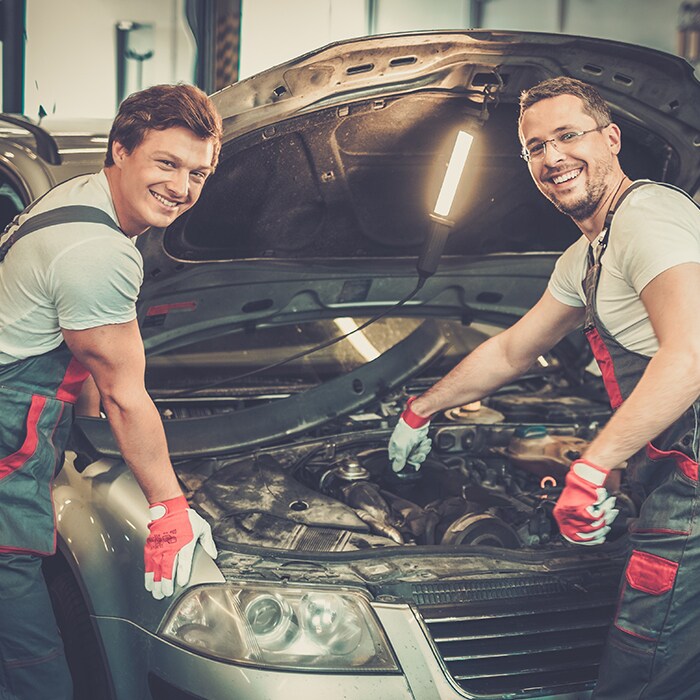 Kia-specific training: while local mechanics are trained on a variety of vehicles, they're true jack of all trades. Our technicians are masters of one: the Kia brand. We'll know how to take care of scheduled repairs, more complex issues, and we only use Genuine Kia Parts and Accessories when necessary, unlike the aftermarket purchases from a local mechanic. Plus, we know all the news about Kia models directly from the source.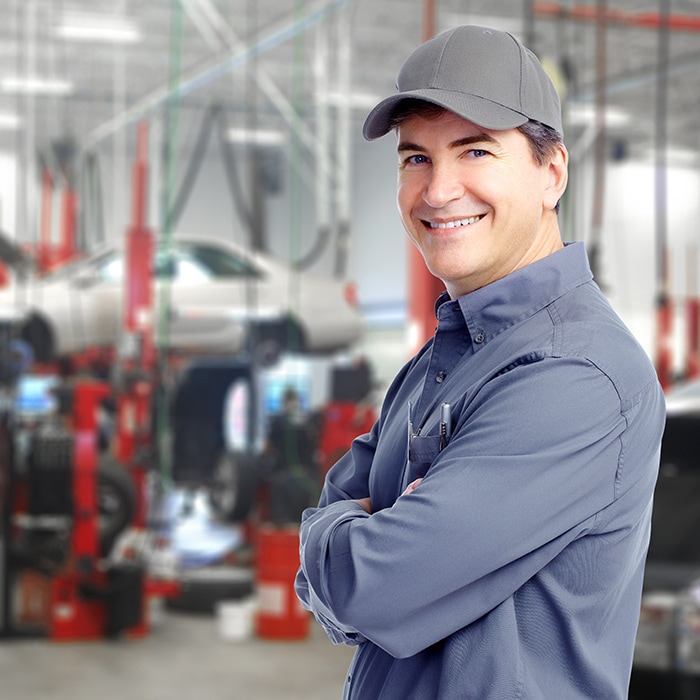 Accommodating: local mechanic shops are usually a drop off and return operation. Instead of having to hitch a ride back to your home or office in Raynham, you can stay with your Kia in our comfortable waiting area. We also will likely have more service bays than your local mechanic, so we'll be able to checkout or repair your car faster.
What auto services can we provide?
We can undertake a long list of automotive services! One of the most common services we perform is the oil change, and you'll want to come in probably two times a year for a change. We also provide tire services, which includes tire rotations, tire change overs (including putting on your winter tires), and four-wheel alignments to help you tires wear evenly and for your Kia to stay on a straight-line when you're driving in Bourne.
Other services include:
Brake inspection
Air filter inspections
Fluid checks
A/C repairs
Heating system repairs
Remote engine installations
Battery replacements
Multi-point inspections
Accessory installations

If you're looking for an auto shop that can take excellent care of your Kia sedan or SUV, visit us this week. We're excited to work with you and help to give your four-wheeled investment a longer life.
Check all four tires!
Compare the PSI readout on the gauge to the number in your car's manual or the inside of the door
FYI: you won't want to use the number that is on the tires.
Based on your readout you'll know if you need to inflate your tires or deflate them. With tires that are overinflated, you can run the risk of getting a flat tire if you hit a curb or pothole hard.
If you're ready to take good care of these four unsung but important automotive heroes, stop into our service center and head out to the local store to buy a gauge!